Queen Bess – Bessie Coleman – 70s Raleigh Record conversion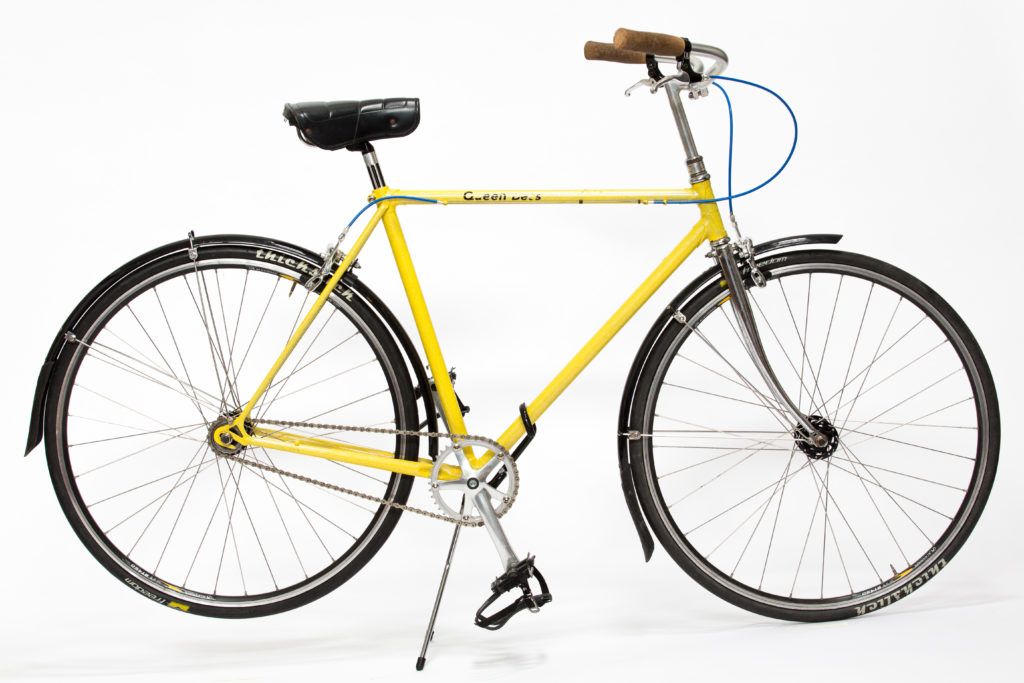 Bessie Coleman was the first African-American woman pilot, and the first American to earn an international pilot's license. From humble and hard-fought beginnings, she achieved fame and prominence and evolved into a civil rights leader and inspiration to generations of women and African-American pilots.
Bessie Coleman was born into a large family in Atlanta, TX to sharecropper parents Susan and George on January 26, 1892. After moving to Waxahachie, TX, George abandoned the family in 1901. Susan went to work to support the family while Bessie took over the duties of raising her 3 younger sisters and her brothers left to stake their claim in the world. In 1915 at the age of 23, Bessie joined her brothers in Chicago to "amount to something". Teased by her brothers about women pilots they had seen in France while fighting in WWI, Bessie sought to learn to fly. Her gender and race prevented her from being accepted by any schools in the US so she learned to fly in France, and later returned there to learn the art of trick flying. As the first American to earn an International Pilot's license, let alone the first woman or African-American, Coleman returned to the United States a national hero. Between 1922 and 1926, she performed across America in a variety of air exhibitions that propelled her fame to ever greater heights. She refused to perform at any field that segregated its audience or wouldn't allow African Americans to use the same entrance as white attendees.
Also known as Queen Bess and Brave Bessie, Bessie Coleman died in a test flight when a tool fell into the controls of the plane she and her mechanic were flying on April 30, 1926 in Jacksonville, FL. There were an estimated 10,000 people at her funeral in Chicago to celebrate the life and mourn the loss of one taken so early, who had done so much.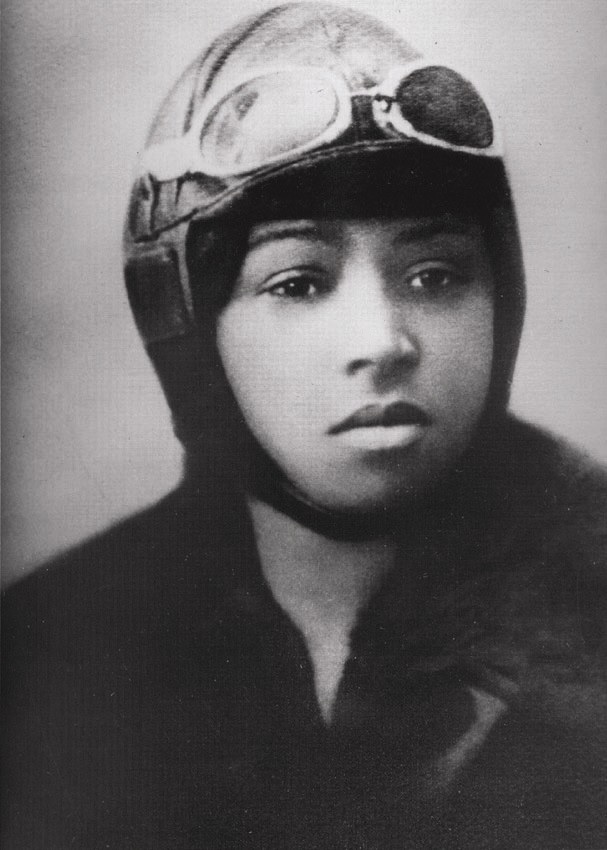 Queen Bess is an early-70's 52 cm Raleigh Record road bike. The original dirty yellow frame was beset by rust on the down tube and under the bottom bracket, but overall was straight and with minimal problems, but the bottom bracket threads were in bad shape even after extensive cleaning and brushing. The new color is Standard Yellow with Blue Flake which looks particularly sweet in the sunshine.
Since it was a road bike, it did not have Raleigh threading in the bottom bracket, but it did have a wider bottom bracket than normal. Alex Wilson at West Town Bikes raced the threads for me and advised I would need a wider spindle, which I happened to have in my collection. As a result, this has a nice Shimano cup and cone bottom bracket and a very nice Campy crankset (not sure but I am thinking early 80s Record) with a 39t chain ring. The pedals are mountain platform with rigid rubber cages and cloth straps. The cruiser bars and crazy tall stem are generic aluminum. It has the original chrome fork. The headset must have had a part in the past acting as spacers as the stem required a small stack of them to achieve a safe height that could actually be adjusted.
Wheels are Formula flip-flop hubs with 16t fixed and freewheel, built onto Alex AT450 rims. Queen Bess gained a superb Brooks seat that was left over from building my wife her Raleigh 3-speed. To accept the 700c wheels, it has long-reach dual pivot caliper brakes by Dia-Compe and Tektro BMX levers matched with cork grips. Jagwire housing and cables and SRAM single-speed chain complete the swift little cruiser/carrier.