Jane – Jane Adams – 70s Peugot Model PL8 conversion – spoken for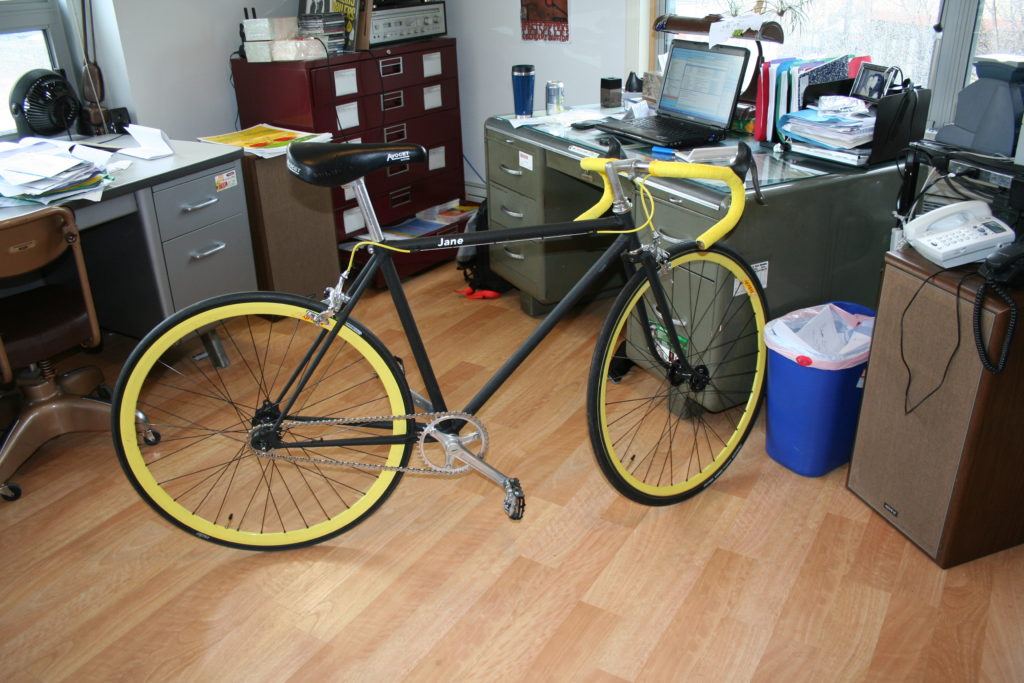 Built for Leah Neaderthal, Peugot with Nervax crank, set up as a single speed with a black spatter matte finish, Tektro brakes, a mish-mash of crank, bars, stem, headset, bottom bracket and whatever else the French threading required, and Velocity Deep V wheels.
Jane Adams
Jane – Jane Adams – 70s Peugot Model PL8 conversion
Laura Jane Addams was born in Cedarville, IL on September 6, 1860, the youngest of the 4 children of John Huy Addams and Sarah Weber. Sarah died during another pregnancy when Jane was three years old, and a year later John married Anna Hostetter Haldeman, giving the family 6 children in total. John was a Civil War veteran, owner of the local grain mill, President of a local bank, a State Senator, and a co-founder of the Republican Party along with close friend Abraham Lincoln. As a daughter of a well-to do family, Jane was well-educated and worldly. Graduate of what is now Rockford College, she inherited $50,000, an extravagant sum for the time, upon her father's death.
In 1885, she began an extensive tour of Europe, to which she later returned with best friend Ellen Starr. The pair visited Toynbee Hall, a settlement house for boys in the East End of London, which became the inspiration for Hull House, the first settlement house in the U.S. Named for its builder Charles Hull, Hull House was founded by Addams and Starr in 1889, leasing the space from local wealthy real estate agent Helen Culver, Hull House served as home to Jane and Ellen, as well as 25 other women. It also served as the facilities for countless activities a girls club, library, kindergarten, coffeehouse, art and music classes, public kitchen, bath house and more. It would create the template for social work in America.
Addams other legacy is as the founder of the modern Peace Movement. Despite the harsh criticism she received from all corners of America prior to and during WWI, she was unrelenting in her pursuit of peace. She spoke, wrote and acted, and eventually the tide turned until she was viewed as the Mother of the World, and became the second woman to win the Nobel Peace Prize in 1931. Jane Addams died in 1935 after a life-long battle with health problems that never deterred her from living a full and impacting life.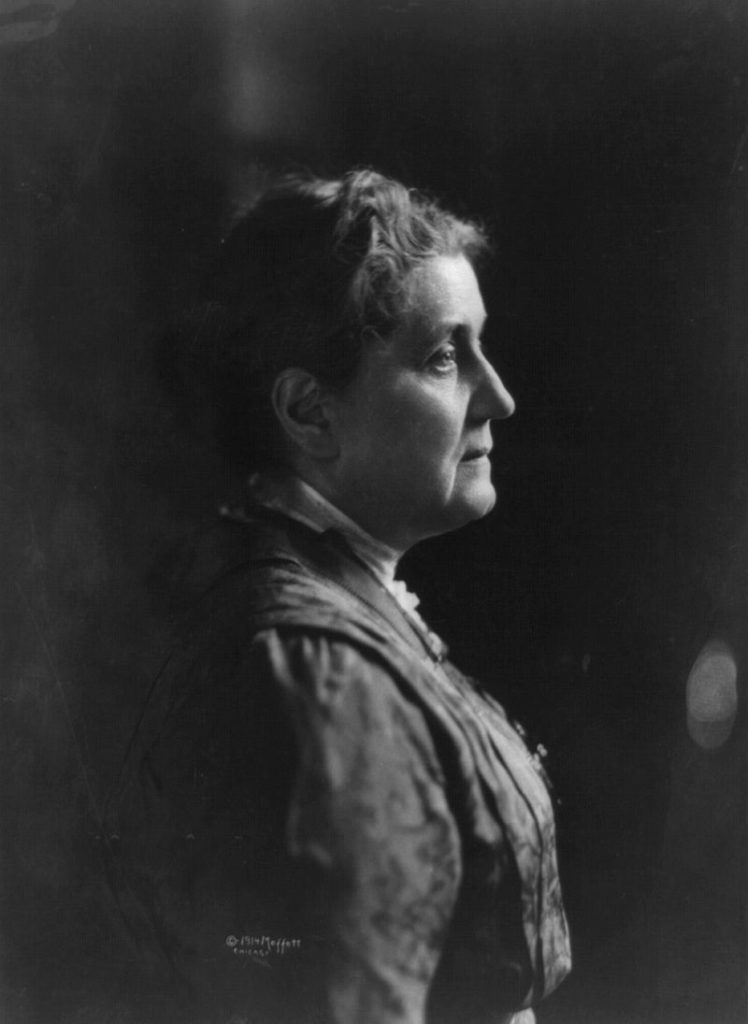 Jane is most likely an early 1970s Peugot Model PL8 touring bicycle. Despite its age and huge manufacturing numbers, the bike was both artfully designed, and rather light for its age, particularly with the small frame size. It had 26" wheels and was in pretty good shape overall when I got it, with some rust in a few spots, but nothing too bad. It was a very small frame and my idea was to use 700c wheels on it since I wanted to take advantage of the long rear drop-outs to make a single-speed, raise the pedal height a little for turns, and that the touring fork would provide great toe space, and the relaxed geometry would make it a nice little one-speed/fixed commuter.
The handlebars, stem, headset and Nervar cranks are all that survived of the original components, the rest being too bulky, ineffective, or broken to bother with. The crankset with the inner chainring gives the bike a nice stature, and the larger wheels make it look more grown-up than the 26" wheels it came with. I donated my yellow Velocity Deep-V rims laced to Velocity flip-flop hubs with a Dura-Ace 16t cog and an ACS 16t freewheel to the build, and that proved central to the color scheme. The frame was powder coated with wrinkle-black which looks like an industrial finish on equipment racks or shelving. This finish pairs very well with the yellow highlights of the wheels, Cinelli cork handlebar tape and Jagwire housing.
What's the biggest pain working on Peugots? The bottom bracket and headset. Luckily my headset was good once packed with fresh bearings as the cups were in good shape, but my bottom bracket was toast and I had to go to the Bay to get a French bottom bracket. The brakes were switched to side-pull Dia-Compes from center-pull calipers paired with Tektro brake levers. Finally, it is also fitted with campus pedals, Bike Planet fenders, a durable rack, an Avocet racing saddle and a variety of no-name bits and pieces throughout.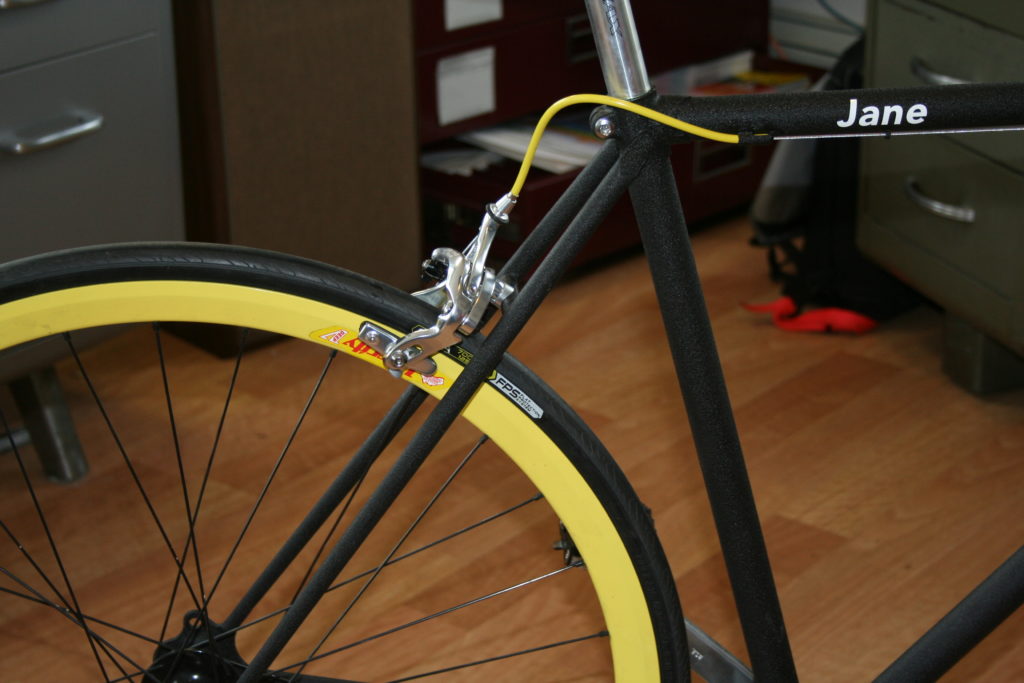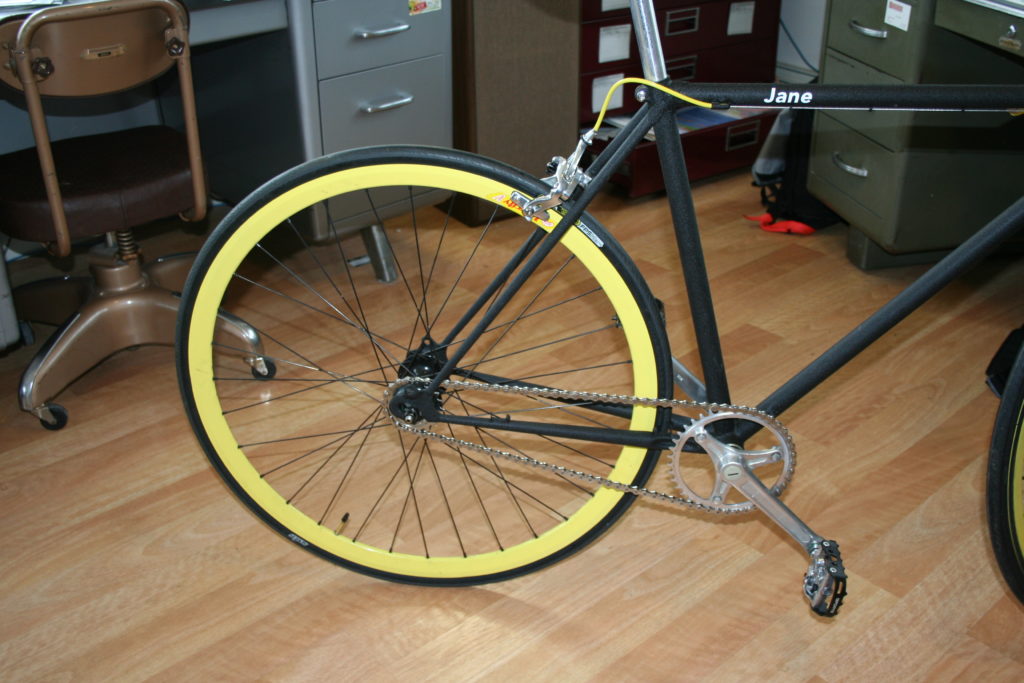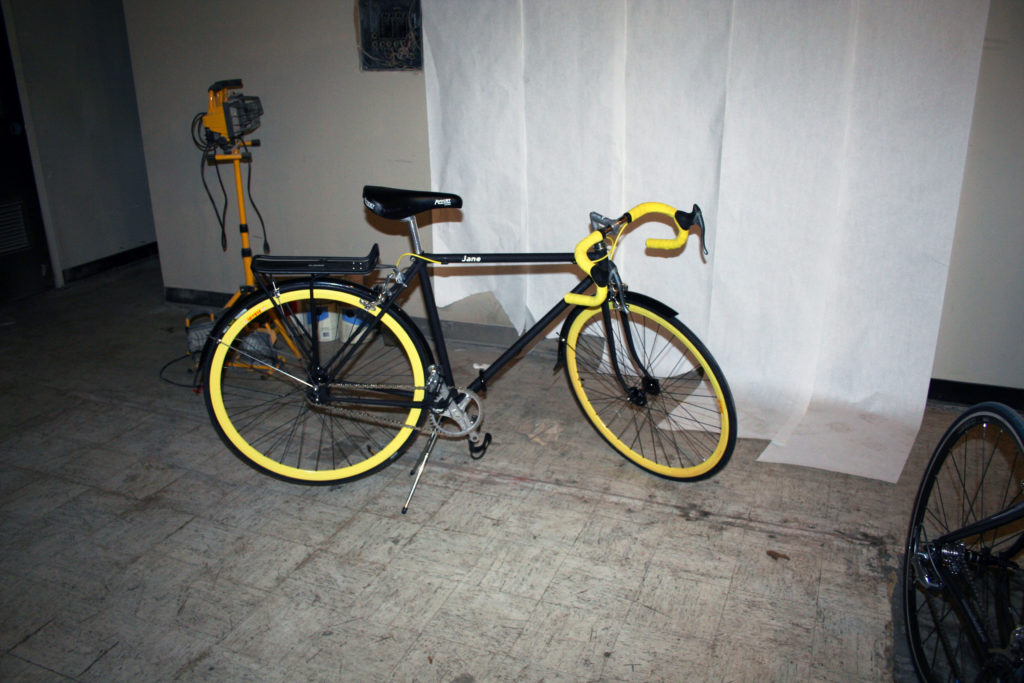 Jane's lifelong curator is Leah Neaderthal, founder of The Chainlink.