Ignaz – Ignaz Schwinn – 80s Schwinn Traveler straight bar road bike – spoken for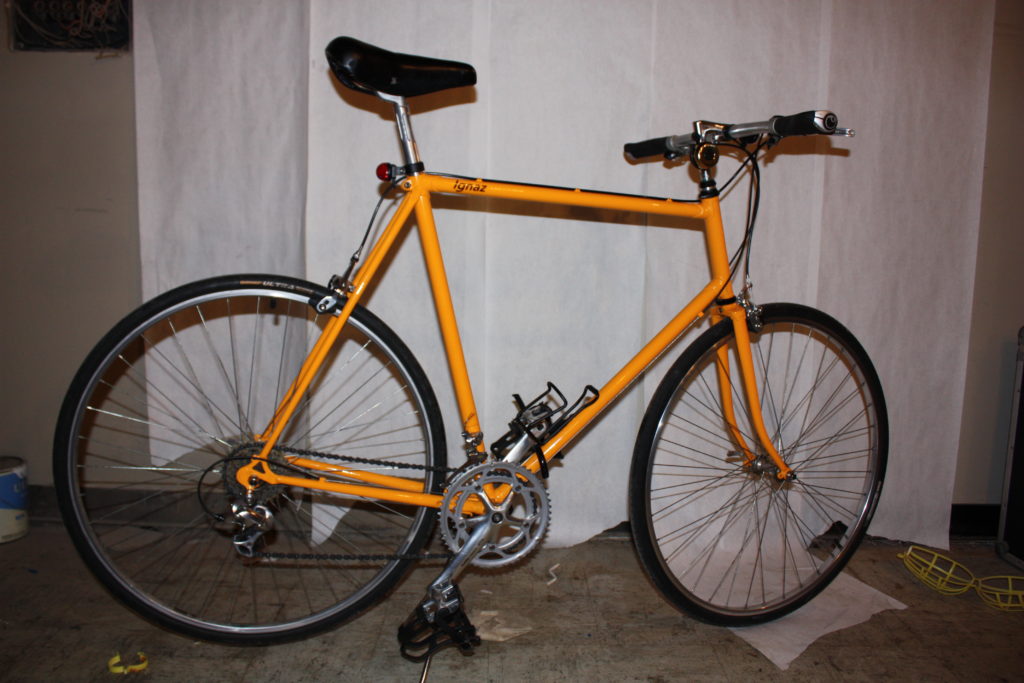 Ignaz Schwinn was born in 1860 in Hardheim in Germany. In Germany, he worked on predecessors to the modern bicycle. He emigrated to the US in 1891 and began working on designs to improve on previous bicycles. Ignaz soon began a bicycle company with fellow German immigrant, meat-packer Adolph Arnold, Arnold, Schwinn and Company in 1985. Soon, they would become one of the most innovative and best-selling bicycles of all-time and Chicago became the center of the US cycling industry. Schwinn would for a time be the largest bicycle company in the world, responsible for many iconic bicycles throughout its history.
This bike came in and left as a Yellow Schwinn Roadbike converted into a straight bar road bike and with an improved array of components including a Shimano 105/600 drive train and brakes over the stock schlop it came in with and the headset and hubs were serviced while bottom bracket was just replaced. This bike was built for Mike Hartnet, who helped out endless research rides and tours over the years, and appreciated the taxi cab yellow.